There comes a time that one is financially down and a little cash loan will go a long way to take some of the pressure off. In such a situation, best instant money apps will come in handy as you will be able to instantly access a quick loan with little to no red tape.
Even though traditional bank loans are the safest and perhaps offers the highest amounts, barriers like credit score assessment means getting a loan within a short time is out of the question or impossible if you have a bad credit score.
This makes mobile banking applications the go-to option for instant loans, same is cash advance apps. Most of these best instant money apps have no-denial loans and doesn't check credit score.
In this article, we take a look at some of the best instant loan apps and cash advance apps available in US that you can keep on your phone and use to access loans between from $50 and up to $200, if ever you're financially hard-pressed and need it.
Best instant money apps 2023
The following cash advance apps no credit check and instant loan apps in US are compiled in no particular order and qualifying apps have no credit check and no interest fees.
1. Brigit
cash advance app
First on our list of best instant money apps in the US is the Brigit loan app. Brigit is among the best cash advance apps no credit check. In simple terms, the Brigit financial app helps users build credit, budget and save money all in one platform.
With Brigit, you no longer have to overdraft as you are guaranteed an instant loan amount from $50 and up to $250 between paychecks.
There are no late payment penalties, the app is secure, very intuitive and easy to use. The Brigit instant loan app has over 150,000 ratings on the Appstore and Playstore with an average rating of 4.5 stars.
2. Dave Instant Loan App
Dave cash advance app is the next on our list of best instant money apps in the US which is offering its users up to $200 instant loans. With Dave, you're assured of no overdraft fees, no ATM fees at Moneypass ATM points.
The Dave instant loan app currently has a user base that's over 10 million, which speaks to its wide acceptance, ease of use and reliability. With the Dave cash advance app, you can get a loan of $100 to $200 two days early with no hidden fees.
3. Earnin Instant loan app
The Earnin is another of the cash advance apps like Dave and only available in US. Earnin cash advance offers a loan amount from $100 and up to $500 of your paycheck per pay period without credit check. Earnin boasts of no hidden fees, no penalties, no waiting and no monthly fees.
With a 0% interest rate, Earnin indeed has earned its place on our list of best instant money apps in the US.
4. Money Lion $50 instant loan app
Money Lion is among our best instant money apps because it offers cash advance to its users without the time-consuming process of a credit check. The app gives from $25 and up to $250 instant loan to users. This money can be handy incase you need to fill the tank, treat yourself to a night out or pay a bill.
To qualify, Money Lion requires any kind of income or recurring deposits, including government benefits. Higher and consistent deposits increases the amount of instant loan you can access from the app.
With no interest fees and no monthly fees, it's no surprise MoneyLion cash advance app makes it on our list 10 best instant money apps in the US.
5. VolaFinance
cash advance app
The Volafinance cash advance app helps you get up to $300 in just a few steps. You start by connecting the app to your bank (Supports over 6000 banks and credit unions), choose the loan amount you want and you get credited.
With the Volafinance loan app, you never pay overdraft fees, No Interest or credit checks. However, there's a monthly fee of $4.99.
6. Albert Instant loan app
Number six on our 10 best instant money apps in the US is Albert Instant loan. The app gives users the ability to get a loan and pay back when their next paycheck arrives.
A cash advance apps facility of up to $300 is available to you immediately if you choose the express option which comes with a small processing fee or in 2-3days if you choose the no fee standard processing option.
Albert instant loans is interest-free, meaning you pay back exactly the loan amount, has no hidden fees and no credit check. These make it an ideal app to get a quick loan to settle that pressing need.
7. Branch Instant loan
Another $50 instant loan apps is the Branch Instant loan. Users are eligible to receive an advance of up to $150 dollars at a go and up to $500 per pay period. To qualify, your bank must be supported, a minimum of two months direct paycheck deposit must be detected by Branch, among others.
Branch has two forms of payment processing for instant loans which are:
Instant processing – This requires the payment of a small fee. The loan amount reflects immediately
Standard Processing – This payment method is free but takes up to 3 business days for loan amount to be available for cash out.
There are no interest fees, no monthly fees and no credit checks on the Branch instant pay loan platform. To increase your advance limits, you have to pay on time and get more direct employer deposits.
8. Chime instant loan app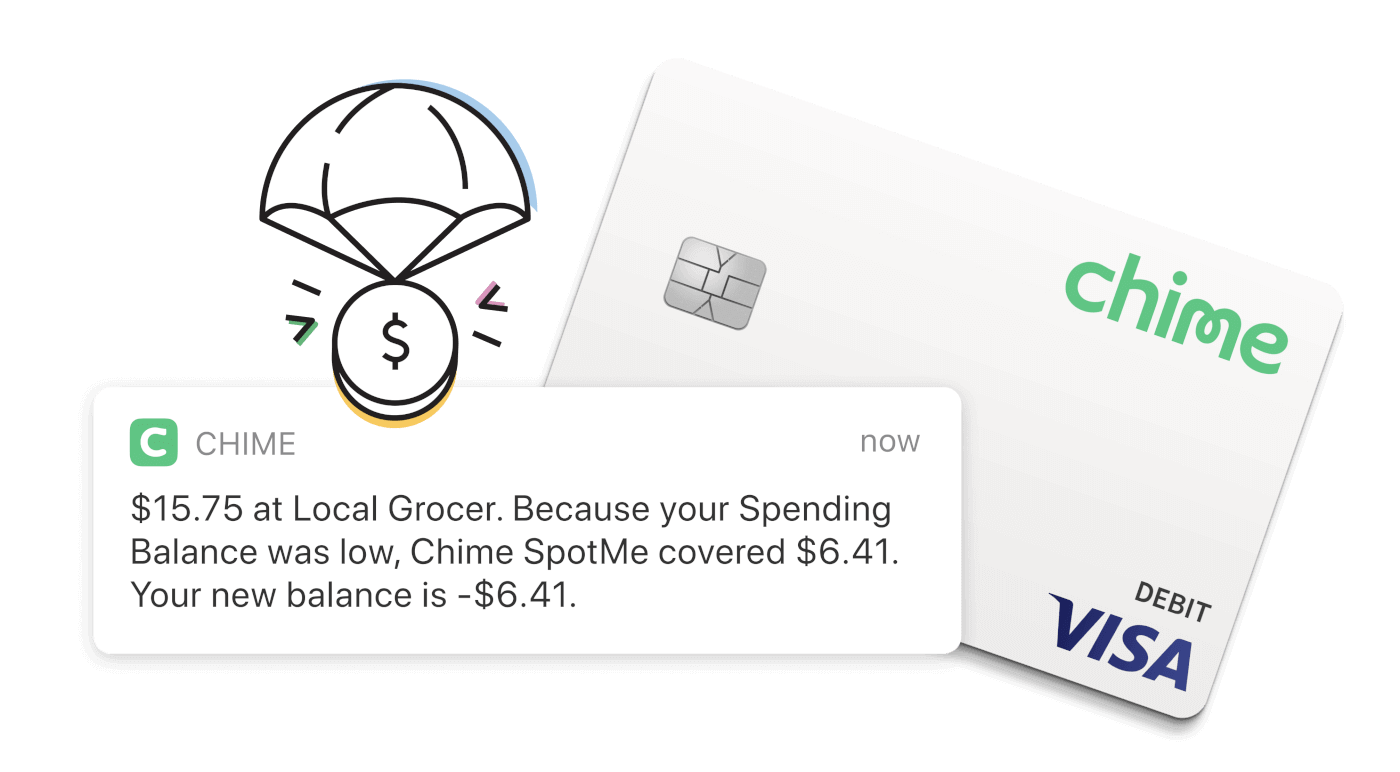 The Chime cash advance app through its SpotMe product is able to give users up to $200 instant loans for credit card purchases exceeding your balance. Your next deposit is applied to the negative balance.
This allows you to make purchases that you need even if your balance is not up to the price. To qualify, you will need to have had a direct deposit of $200 or more monthly. The Chime SpotMe loan limit starts at $20 and can be increased up to $200 depending on account history and activity.
The chime Instant loan app makes it on our best instant money apps in US because of the ease of use, the loan amount on offer, the no overdraft fees, no interest, no monthly fees and no credit check.
9. Empower instant Loan app
The Empower instant money app offers up to $250 cash advance which is automatically paid back upon your next paycheck deposit. This instant loan can be a welcome relief for you if you are low on cash but need to make some purchases, pay a fee, bill or sort out some other pressing need.
The good news is that Empower Instant loan is also interest free, has no monthly fee and requires no credit checks.
10. Varo cash advance app
Last but not least on our compilation is the Varo finance app. Varo offers you up to $100 cash advance for people in US against your next paycheck deposit. This payday loan comes with no interest, no monthly fee and there's no credit check.
Conclusion
Instant loans and cash advance can be a great way to sort out urgent needs, including emergencies when you're cash strapped. This list of best instant money apps in the US is not exhaustive but features apps that requires no credit check and has no interests on the loan amount. With all loans, prompt payback is necessary to be in good standing to be able to access the offer again next time you're in need.
RECOMMENDED ARTICLES
⇒ Russia Ukraine military power comparison
⇒ California $950 theft and shoplifting law
⇒ How total job benefits and total employee compensation differ
DO NOT REPUBLISH THIS CONTENT
The contents of this page are for informational purposes only and doesn't constitute legal or financial advice. Read our terms of use for more